2021 Yearbooks are on sale now! Yearbooks are $60 through March 31. They will be $65 beginning April 1.
The deadline to order is May 31.
All students at WCJSHS will have access to a Chromebook for use at home and school this year. Parents and students must read this document and sign the agreement to receive a Chromebook. Parents and students must sign the agreement and return it to school. Students will be able to pick up their Chromebook at WCJSHS the week of August 10-14 between the hours of 10-4 in the library. Both signed documents must be returned when the Chromebook is picked up. The agreements will be available at the school for anyone unable to print the document.
Chromebooks may also be picked up when school resumes.
No Chromebooks will be distributed without signed agreements.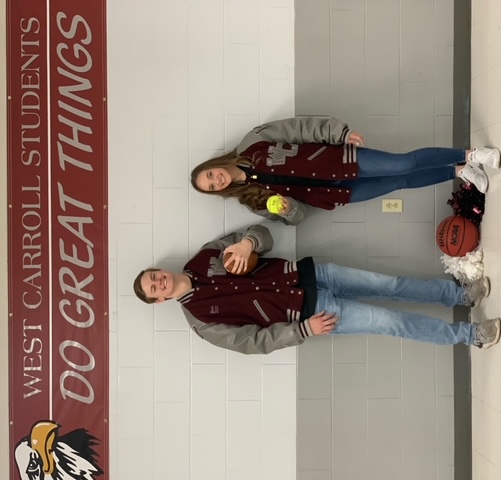 Congratulations to Jack Barrow and Alyssa Butler! Both athletes were selected by the WC coaching staff to represent West Carroll in the Carroll County Sports Hall of Fame for the class or 2020-2021.
the home of the war eagles!